Residential Programs
Your neighbors may be playing less for heating oil or propane this heating season with our convenient residential programs! With our EvenPay budget program plan and Monitored Delivery Service you'll see how simple, fast, inexpensive and convenient heating your home with Edwards could be.
Our residential customers have exclusive access to our trained heating and cooling technicians.
Propane/Fuel Oil Programs and HVAC Services by Edwards. Delivering your propane, home heating oil, furnace and boiler repairs, air conditioning and duct cleaning needs on the Iron Range Hibbing, Virginia, Cook, Ely, Grand Rapids and surrounding areas.
Pricing Programs
Summer Top Off:
Available for a limited time (July – August) this program allows customers to receive a summer fill at a reduced price available while quantities last (Fuel Oil #1, #2 and Propane). Rebates may be available – Check our current promotions.
Fixed Price:
Available for a limited time this price allows customers to "lock in" a price for a specific number of gallons. If a customer consumes more than they pre purchase they will be billed the market rate (#2 fuel /Propane)
"Flexible Fixed Pricing":
Available and new to North Country Propane our "Flexible Fixed" pricing allows customers to ensure themselves the best pricing possible! Customers need to declare how many gallons they would like to purchase and agree to payment structure through Edwards. Call today to find out more!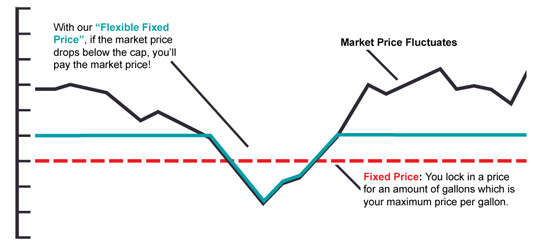 If you don't sign a price agreement your price will fluctuate with the market. 
Payment Option
Even Pay:
Evenpay is a payment system designed to help customers through the entire year. Keeping payments consistent throughout the entire year, making budgeting easier. It can be used in conjunction along with our pricing programs.
Prepay:
Call in or stop by a local offices to drop off a check, cash or credit card payment. Check payments can be accepted by driver at time of delivery.
Open Account:
We do extend credit to customers who meet our minimum requirements. Download a credit application to see if you qualify.
Delivery Options
Monitored Delivery Service:
Do you have enough on your mind? Let us monitor your fuel levels. On this program we will make routine deliveries to your home and ensure you stay warm during the coldest Winter months.
Will Call:
Do you like to monitor you own fuel levels? Sign up for our will call program where you call in for delivery in a few short days your fuel arrives. Delivery minimums apply.
This program requires the homeowner to monitor their tank levels and are responsible to call for delivery. We recommend calling at 1/4 tank for fuel oil and 20-30% for propane.
INTERESTED? WE ARE HERE TO SERVE!
Request price, delivery, repair service by calling the Edwards office nearest you.
Or request a call back by using the form on this page!